Hertel Avenue Poutine and Cream
Hang on for a minute...we're trying to find some more stories you might like.

Poutine and Cream has two locations, one on 1488 Hertel Ave Buffalo, NY and the second on 242 Allen St Buffalo, NY.
The menu is as expected: burgers, poutine and ice cream. The price range is under $10. One of the more popular items is the Freak Shake. There are five flavors: Fudge Brownie, Cake, The Chocolate Mouse, Cookie Monster and Pumpkin Spice. I ordered The Chocolate Mouse. The Chocolate Mouse contains peanut butter-chocolate ice cream with crushed Reese's Pieces and Reese's Peanut Butter Cups drizzled with chocolate and caramel sauce.
The treat was tasty and sweet. I was expecting it to be thick and was satisfied because it was the perfect amount of thickness. The kind that requires a little work but does not make your cheeks feel as if they are about to fall off. The shake would be ideal on a warm summer day and I am looking forward to going back to try different flavors.
The Creamery is located in a small plaza next to a Family Video. The interior takes a modern approach with a LED sign of their logo.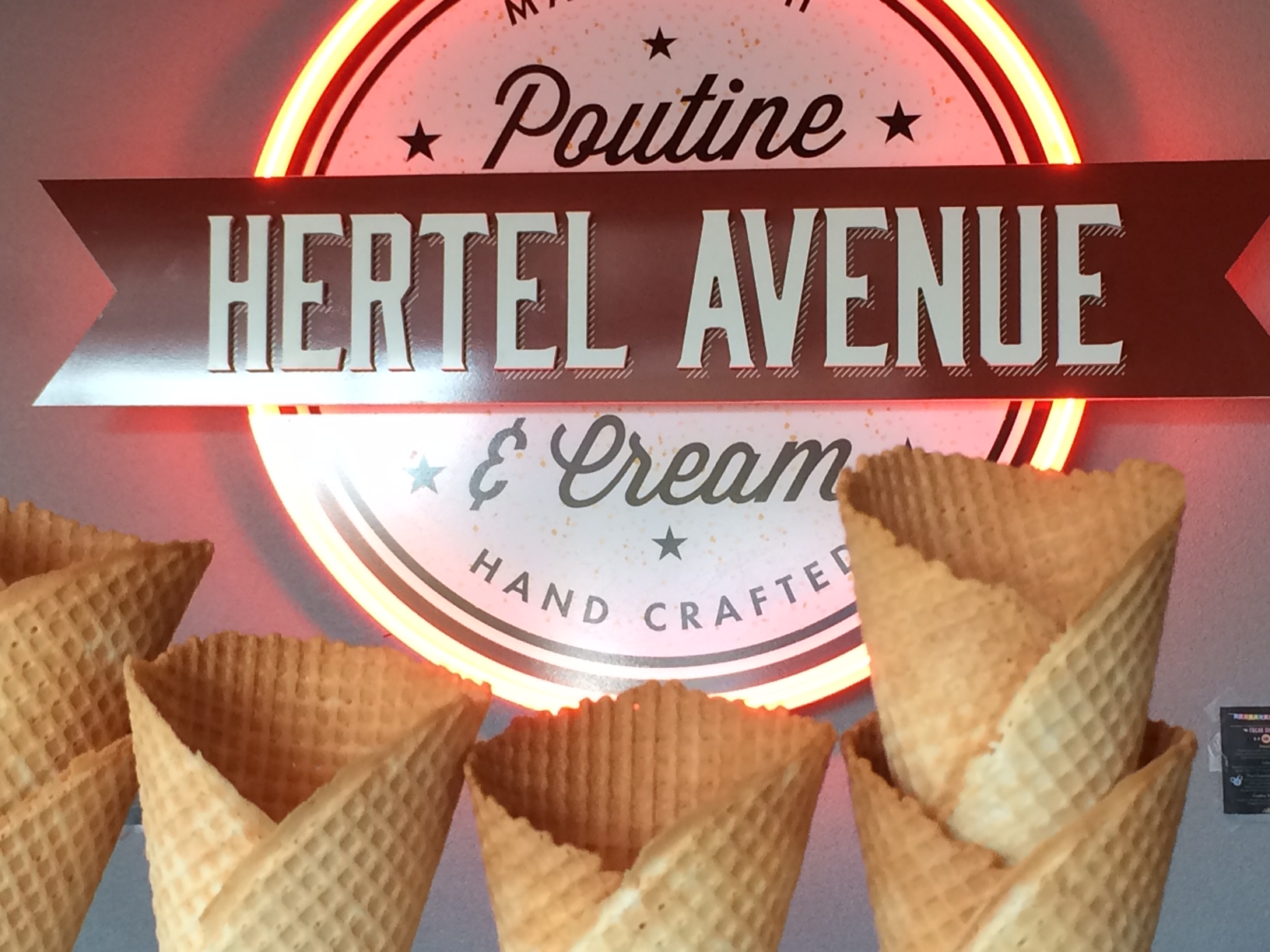 One of the features that costumers enjoy is the white brick wall that is dry erase marker friendly.  The wall is located to the left of the main entrance when you walk in. Customers have left messages, pictures, and their names.
The front door is placed in front of the counter where you order. Behind the counter are where the friendly and hard-working employees can be found. There are three seating options, the counter in front of the window next to the front door, the table in the middle of the restaurant and seasonal outside seating on the patio in front of Hertel.