Elm Street Bakery in East Aurora
Hang on for a minute...we're trying to find some more stories you might like.

With a rustic wood interior and exposed metal accents, the Elm Street Bakery in East Aurora, NY, gives the perfect modern yet homey feel. Walking into the Elm Street Bakery, you view an enormous brick oven, overhead seating, and packed tables. This family-run bakery offers a
range of freshly baked bread, goods and meals.
Living in this small town my family and I have visited
the Bakery many times. We have stopped in for a quick morning bite at the counter and for a nice dinner out.
My go-to meals at this location are their brick oven pizza, breakfast sandwiches, and spaghetti squash bolognese. Their pizza is thin crispy crust covered in gooey melted cheese. The spaghetti squash bolognese – stringed spaghetti squash, local seasoned beef, and basil – is cooked to al dente perfection as well.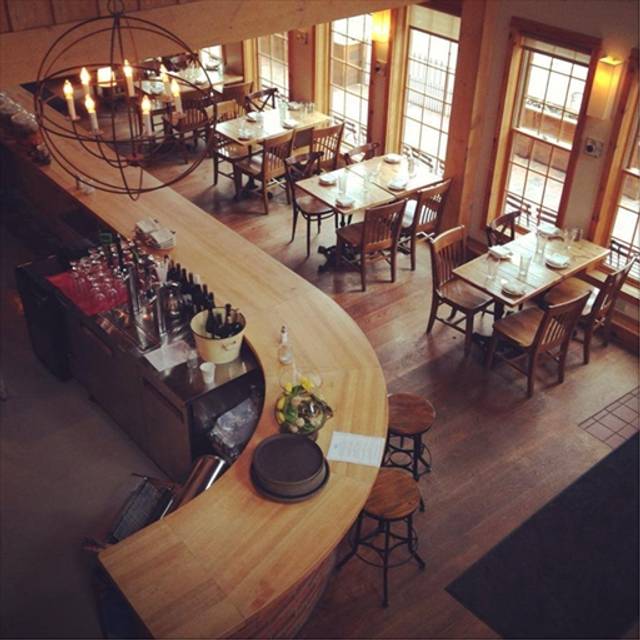 Although this is a generally healthy food spot, the food does not lack any factor of taste from it. Many of the products used are locally grown and brilliantly seasoned. Because of this, the prices do scale towards the higher side.
The downsides of the restaurant include that it is closed on Mondays and on Sundays does not offer food other than baked goods from the counter. It can also be difficult to find open seating, as this aesthetically pleasing spot is forever busy.
Overall my experience at this restaurant has been positive. Every meal received is delicious and the service is great. This small town bakery has been nothing but successful and is a popular choice for the people of East Aurora and Buffalo.
Ella Tolomeo, Contributor
I am a senior at SEM. My interests include anything art related, such as painting, drawing, fashion, sewing.